Explore the Gardens
The Gardens at The Leaf open July 9, 2021

Journey outdoors through the Gardens at The Leaf, where each garden offers a new adventure and exhilarating surprises.
Over the weeks, months and years to come, the gardens will evolve as they mature and change with the seasons, encouraging people to return and relish their beauty over and over again.
Explore Indigenous people's cultural connections to the land, absorb the breathtaking views of majestic trees, and celebrate the garden styles of Canadians' homelands. The gardens will celebrate immigrants from climates similar to Canada and the northern hemisphere with a modern twist to the garden styles of their homelands.
The gardens will focus on themes including health and well-being, sustainability and conservation, food and drink, beauty and expression, and spirituality and consciousness. These themes will be realized through ornamental grasses, fruit trees and shrubs as well as perennials and annual flowers that radiate colour.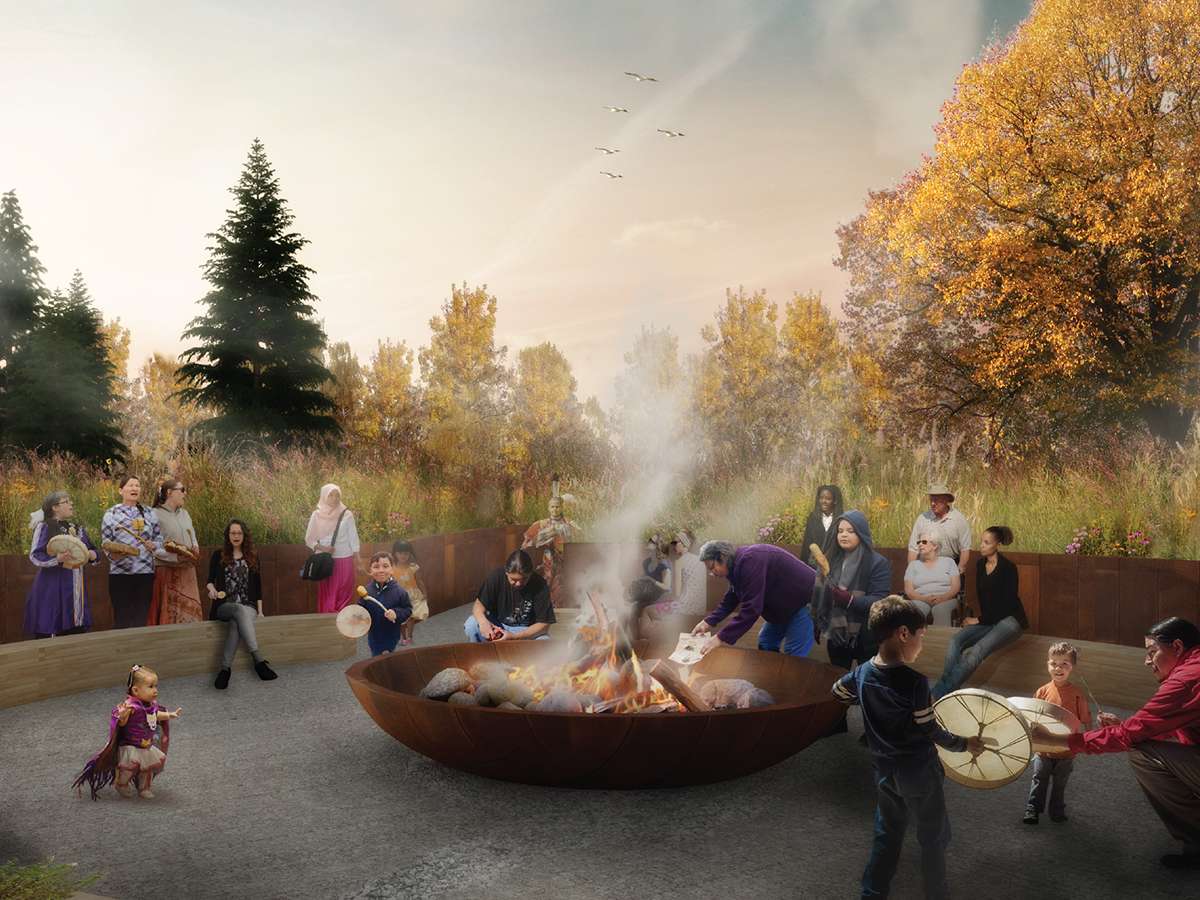 The Indigenous Peoples Garden
The Indigenous Peoples Garden will be a gathering place that recognizes our country's strong Indigenous heritage.
The beliefs and traditions of Indigenous peoples reflect a deep philosophical understanding and respect for nature. Their stories, dances, music, art, clothing, and spiritual rituals reflect the belief that spirits exist among the natural world. Here, in the Indigenous Peoples Garden, the relationships of Indigenous cultures with the environment, both past and present, will be explored.
Through careful planning, led by Indigenous landscape and architectural designers, this will be a place that serves as a crossroads of cultures, a place for sharing knowledge, where people can discover or rediscover the culture of Canada's first inhabitants, while offering an opportunity for Indigenous peoples to share their traditions, wisdom and connection with the land. The garden's design was created over the course of several years through a collaborative process involving Indigenous elders, designers, and community leaders.
Assiniboine Park is located on Treaty 1 territory within the Province of Manitoba, the traditional lands of the Anishinaabe, Cree, Oji-Cree, Dene, and Dakota Peoples, and the homeland of the Métis Nation.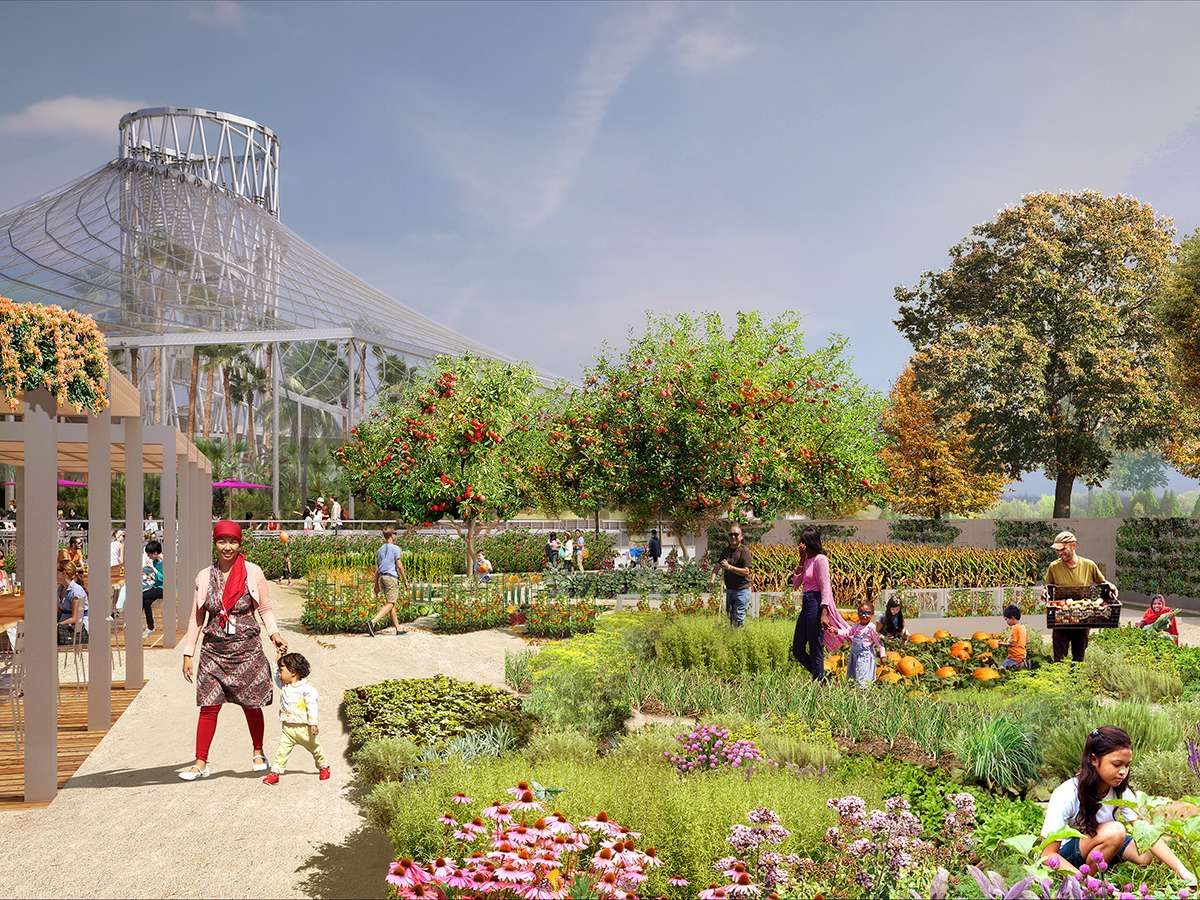 Kitchen Garden
The Kitchen Garden will be home to a variety of vegetables, fruits, herbs, and other edible plants. It will also feature plantings that thematically connect the Kitchen Garden with the adjacent Indigenous Peoples' Garden, including the three sisters (corn, squash and beans). Here visitors will engage with Indigenous teachings exploring the connection between people and nature.
The Kitchen Garden will also focus on active gardening, with potential for demonstrations, classes, composting, and water conservation. The area will include a variety of themed garden beds with rotating crops, an arbour, an outdoor oven, and a variety of greenhouses for planting and demonstration.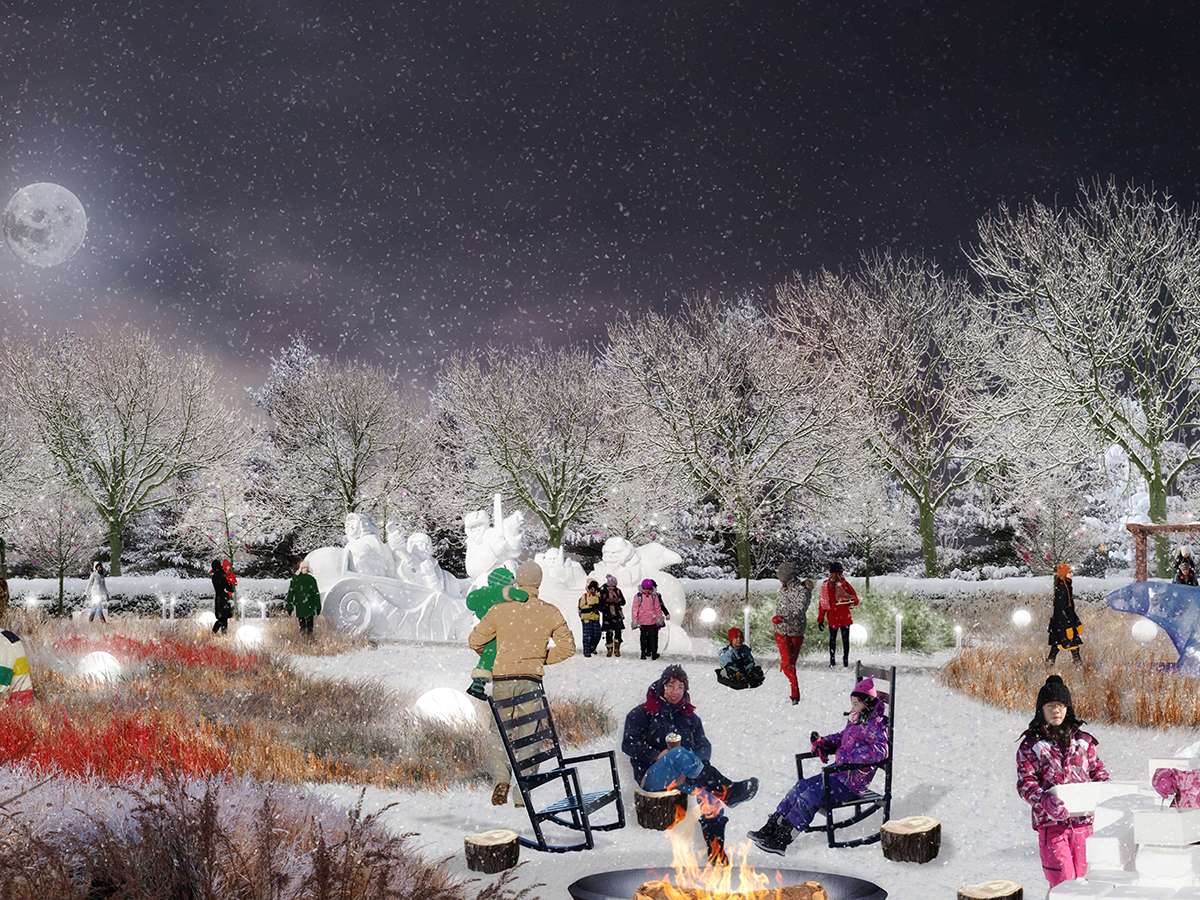 Seasonal Garden
The Seasonal Garden will celebrate change expressed through perennial plant selections that will peak at different times throughout the spring, summer, and fall. This space will evolve to accommodate activities in all four seasons, as this area will be a living horticultural painting replete with a garden path, water feature, arbour, and seating. A wide variety of plant life will showcase the beauty of perennial gardens.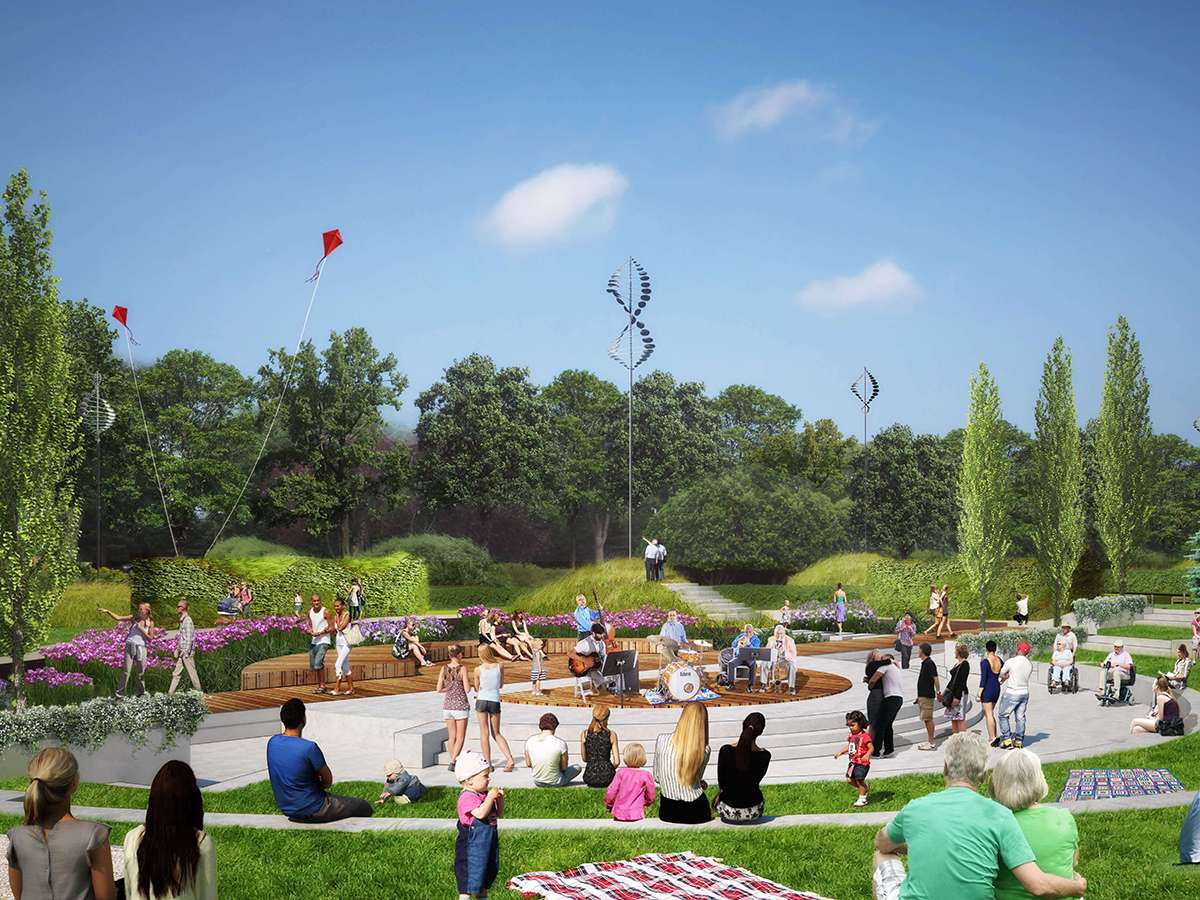 Sensory Garden
The Sensory Garden will be a feast for the senses as visitors find themselves challenged to engage through sight, smell, touch, taste, and sound. Points of interest include a garden bed dedicated to a rotating variety of colourful, aromatic, and tactile plant species, and hill-like topographical features replete with tall grasses to draw the eye and invite exploration. This unique horticultural feature allows visitors a fully involved garden experience that promotes interaction with nature in an extraordinary way.
Performance Garden
The Performance Garden will offer opportunities for visitors to enjoy a variety of different art forms while surrounded by nature. The focal point of the Performance Garden is an outdoor stage surrounding by a gently tiered and landscaped seating area.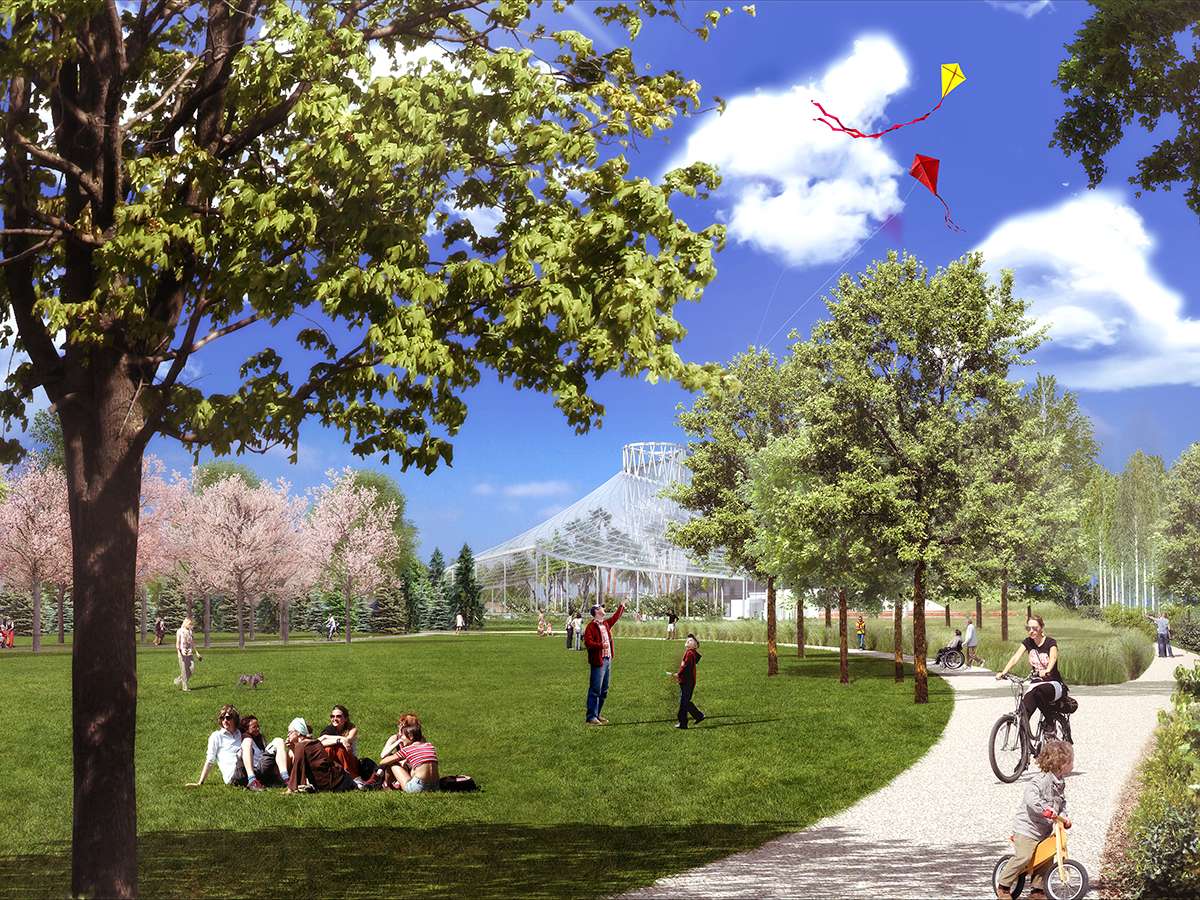 The Grove
The Grove focuses on the majesty of trees. Here, visitors will encounter an abundance of plant life in the spring, a cool retreat in the summer, breathtaking views of fall foliage and refuge from the cold winter along beautiful snow covered woodland paths. The Grove will wrap visitors in a tranquil arboretum setting that reminds us of the simple beauty and calming nature of trees and shrubs.
Bring this vision to life!
Imagine a place where nature, culture and community unite. Imagine a place that inspires us to live in harmony with nature and each other.